Enforcing Restrictive Land Covenants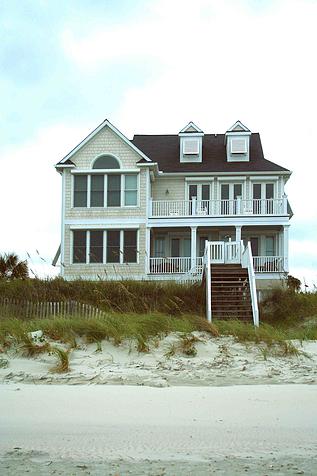 Restrictive covenants are contract clauses that  limit a contracting party's future conduct. A restrictive land covenant prevents certain use of the land. In this article, we will discuss restrictive land covenants, and how to enforce them in California.
In general, restrictive land covenants serve the purpose of enforcing neighborhood presentation standards. These are your restrictive easements, Covenants, Conditions, and Restrictions ("CC&Rs"), and other Home Owner's Association rules. They can range from mandating where a home owner puts his trash cans to the permissible colors of a home's façade. Such covenants are typically written into a deed, or at least referenced in the deed and recorded. Nahrstedt v. Lakeside Village, 8 Cal.4th 361 (1994). Restrictive land covenants are usually created by developers of a planned community, and enforced by community representatives or land owners.
Restrictive covenants "run with the land." This means that they are tied to the property (land), and not to a  specific owner(s). In other words, the limitations of a restrictive land covenant are legally binding for anybody who subsequently buys the property.
A restrictive land covenant is enforceable as long it was recorded, it is being enforced in a fair and non-discriminatory manner, and there is still an individual or group benefiting from it. It can be enforced by any individual land owner who benefits from the restriction, or the collective homeowner's association if there is one.  (Cal. Civ. Code §5975).
For the most part, homeowner's associations are the principal enforcers of restrictive land covenants. California's Civil Code authorizes these types of associations to initiate legal action, defend, settle, or intervene in litigation, arbitration, mediation, or administrative proceedings on behalf of the association membership (Cal. Civ. Code §5980). An association can take action to enforce CC&Rs, resolve issues concerning damage to common areas, and similar land-use matters.
Steps for enforcing a restrictive land covenant will vary based on the planned community. For example, one particular homeowner's association may have outlined provisions for commencement of an enforcement action. In the absence of a homeowner's association, the land owner seeking to enforce a restrictive land covenant can sue. A plaintiff in an action seeking to enforce CC&Rs can petition the court for an injunction against the defendant, which would require the defendant to stop non-compliance and seek money damages.
If you have any questions about restrictive covenants, consult with an experienced attorney. Ezer Williamson Law provides a wide range of both transactional and litigation services to individuals and businesses. Contact us at (310) 277-7747 to see how we can help you.