California's Presumption Against Non-Compete Agreements Recognized in Delaware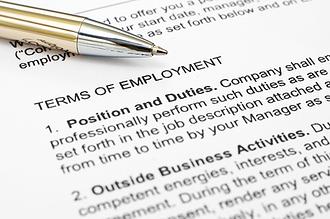 Previously on the blog we discussed how non-compete agreements in California are presumed void unless they meet one of two very narrow statutory exceptions. A recent decision from the  Delaware Court of Chancery further emphasized the reach and effect of this presumption by upholding a California employee's right to contract despite a non-compete agreement in an employment contract governed by Delaware law.
Specifically, in  Ascension Insurance Holdings, LLC v. Underwood et al., the Delaware Court addressed the issue of whether a non-compete provision governed by Delaware law could be enforced against a California-based employee competing against his California-based employer. Ascension Insurance Holdings, LLC v. Underwood et al., C.A. 9897-VCG (Del Ch. January 28, 2015). 
Ascension is a limited liability company incorporated in Delaware, but its principal place of business is in California.  Ascension acquired the assets of another company and as part of the acquisition Underwood entered into agreements not-to-compete with Ascension or its subsidiary Alliant Insurance Services, Inc. ("AIS"), where Underwood had been previously employed.
Underwood allegedly began competing in violation of the agreement's non-compete, and Ascension sought an injunction seeking to enforce the non-compete against Underwood. The defendants argued that the covenant was not enforceable as it was against the public policy of California. However, Ascension argued that the covenant not-to-compete signed by Underwood contained a Delaware choice of law provision, and therefore the covenant was enforceable.
The Delaware Court of Chancery concluded that California law, not Delaware law, applied. Despite the fact that the employment agreement contained a Delaware choice-of-law provision, the court did not enforce the non-compete agreement and denied the request for an injunction. The court noted that it does not have to automatically defer to the parties' choice of law selection, but rather examined whether enforcement of the non-compete would conflict with California's strong statutory policy against non-compete agreements.  In fact, the court found that such a conflict did exist, and it also found that California's interest in upholding its policy against the enforcement of non-competes outweighed Delaware's interest in enforcing the non-compete agreement.
The impact of this case is significant in light of the fact that many companies chose to incorporate in Delaware but principally operate in California, and that those companies may also choose to apply Delaware law to their contractual agreements.  A recent report found that out of 211,929 observed businesses nationwide, 54.57% incorporated in Delaware. The next biggest state is New York with 5.15%, followed by California with 4.38%.  The top 10 states make up over 80% of all corporations.
If you have any questions about on-compete clauses, consult with an experienced attorney. Ezer Williamson Law provides a wide range of both transactional and litigation services to individuals and businesses. Contact us at (310) 277-7747 to see how we can help you.